Every transport carrier and service has their own rates, so to find out the exact price of your shipment, you will need to use our shipping calculator at Packlink. Every day we try to find the best price for you!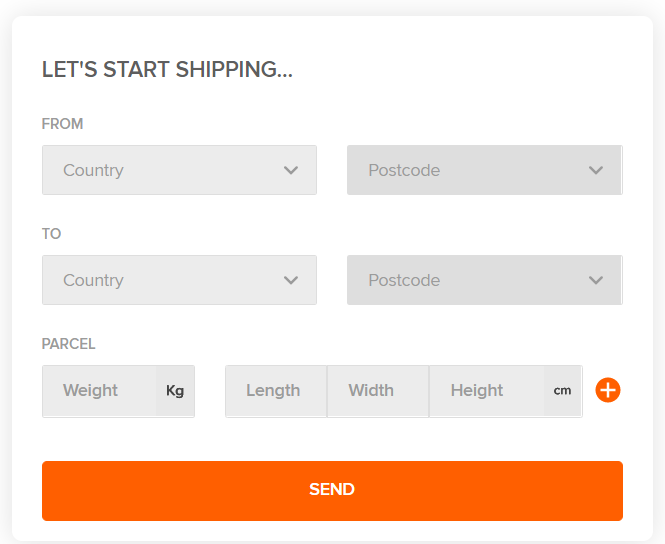 Fill in the origin and destination fields, including the correct postcode, as well as the weight in kilos and dimensions in centimeters of the package(s*) to be sent and find the service which suits your needs the most.
*Click on the "+" symbol in the parcels section of our quote tool to add as many parcels as you need.

Once the data is complete, click on the "Send" button. Our system will then provide you with a wide selection of carriers that are available for the shipment at the best price possible.
Each service provides you with a transit time, details of the service available- "Collection and Delivery" (Drop off/Home collection) "Printer Required". Clicking on the "Details" arrow at the bottom will expand on the shipment's details. To select a service, click "BOOK NOW"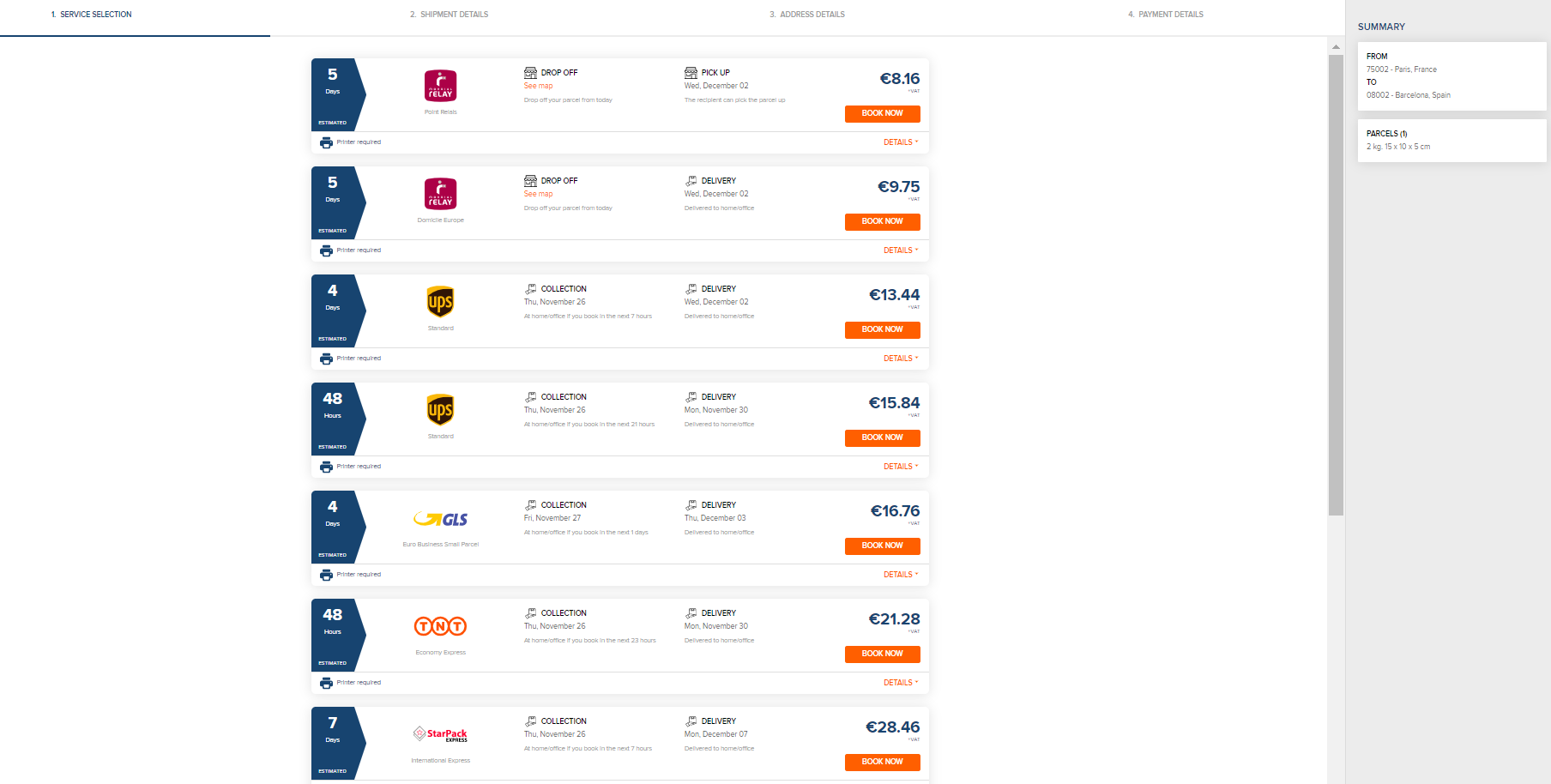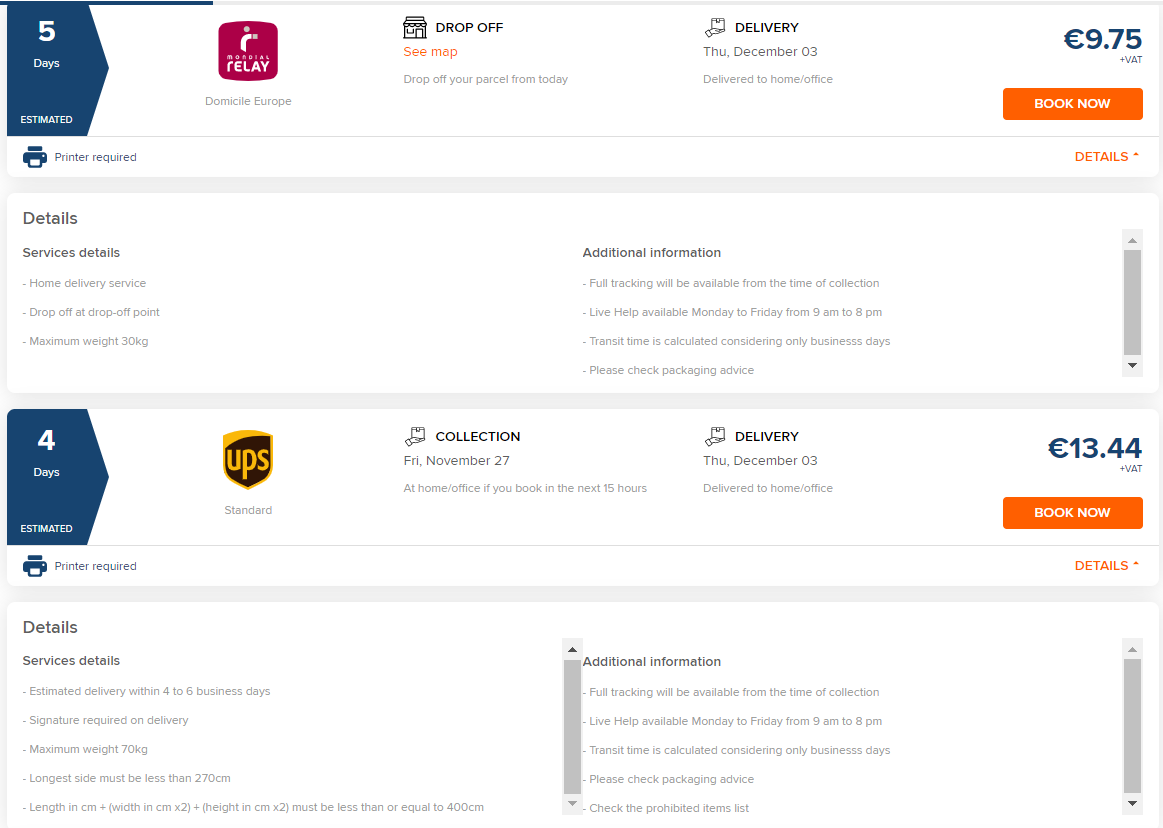 Next, please enter "Your data" in all the necessary boxes (first & last name, e-mail address, contents of the shipment and its value. "Protect your Parcel" is our optional insurance coverage that offers you full protection* against loss or damage. Once complete, you can proceed by clicking the "Continue".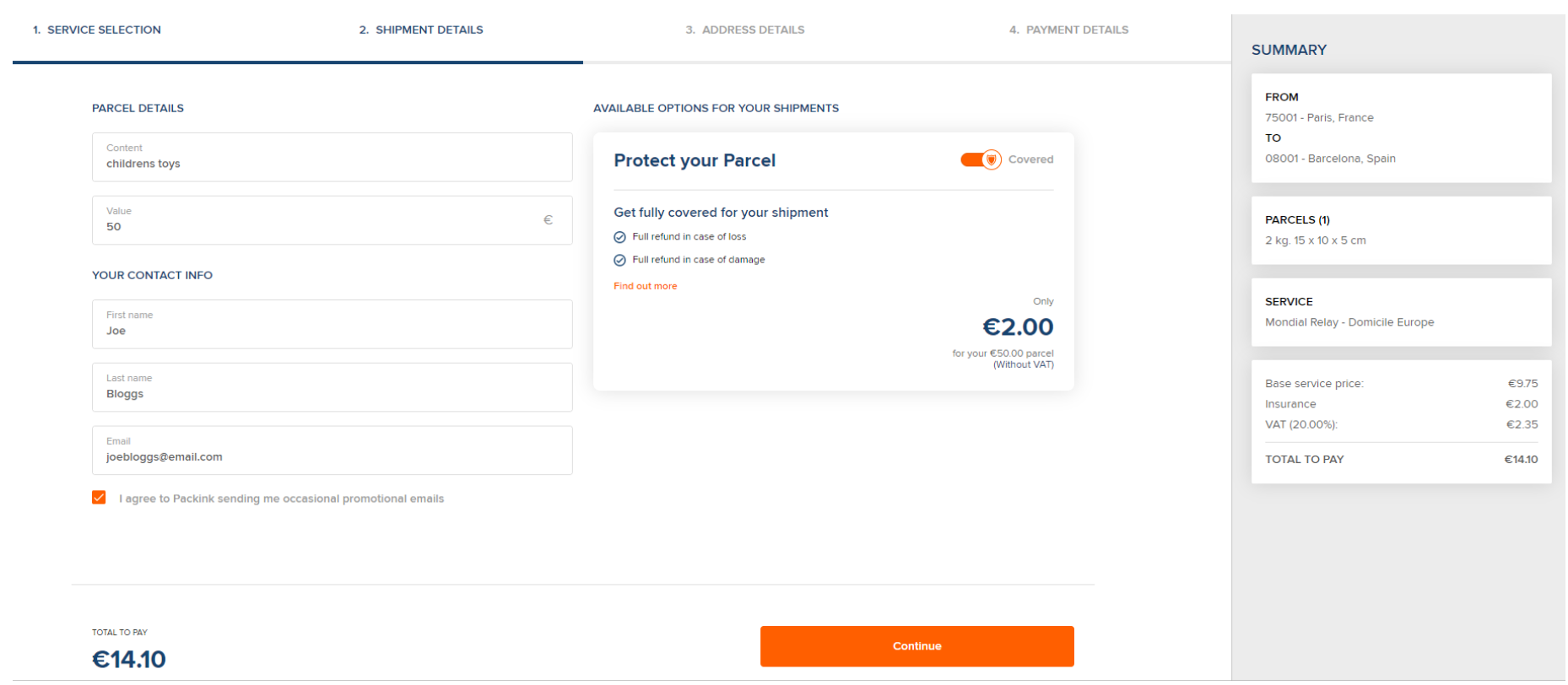 In the next step, please enter the "complete data of sender and recipient". Ensure information entered is correct, e.g. phone number of recipient, flat number, postcode, etc. Regardless of if you are the sender or the consignee of the shipment, you can purchase the service. Click on "Continue" to proceed to payment.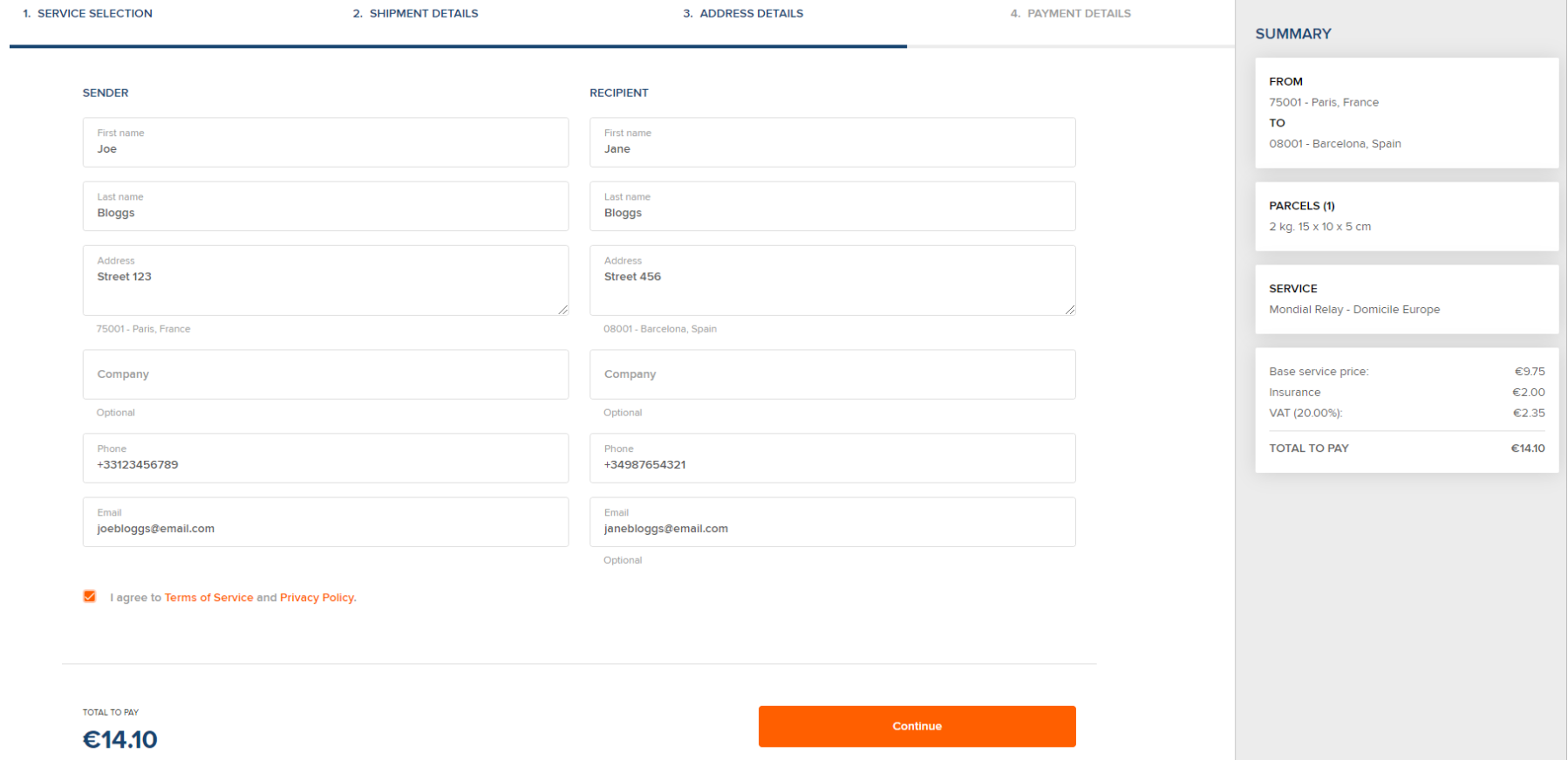 You can either pay using your debit/credit card or via PayPal. If you have discount/promo code, don´t forget to enter it at this stage.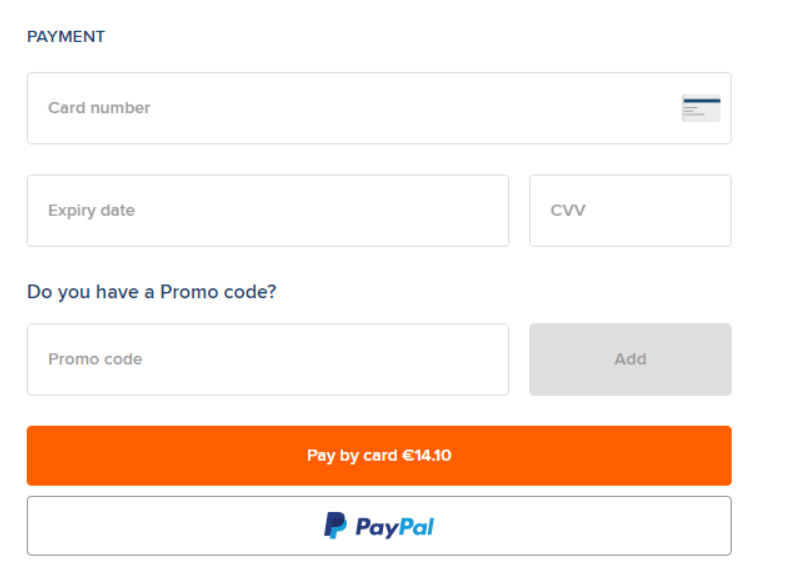 Click "Pay" and your order is complete!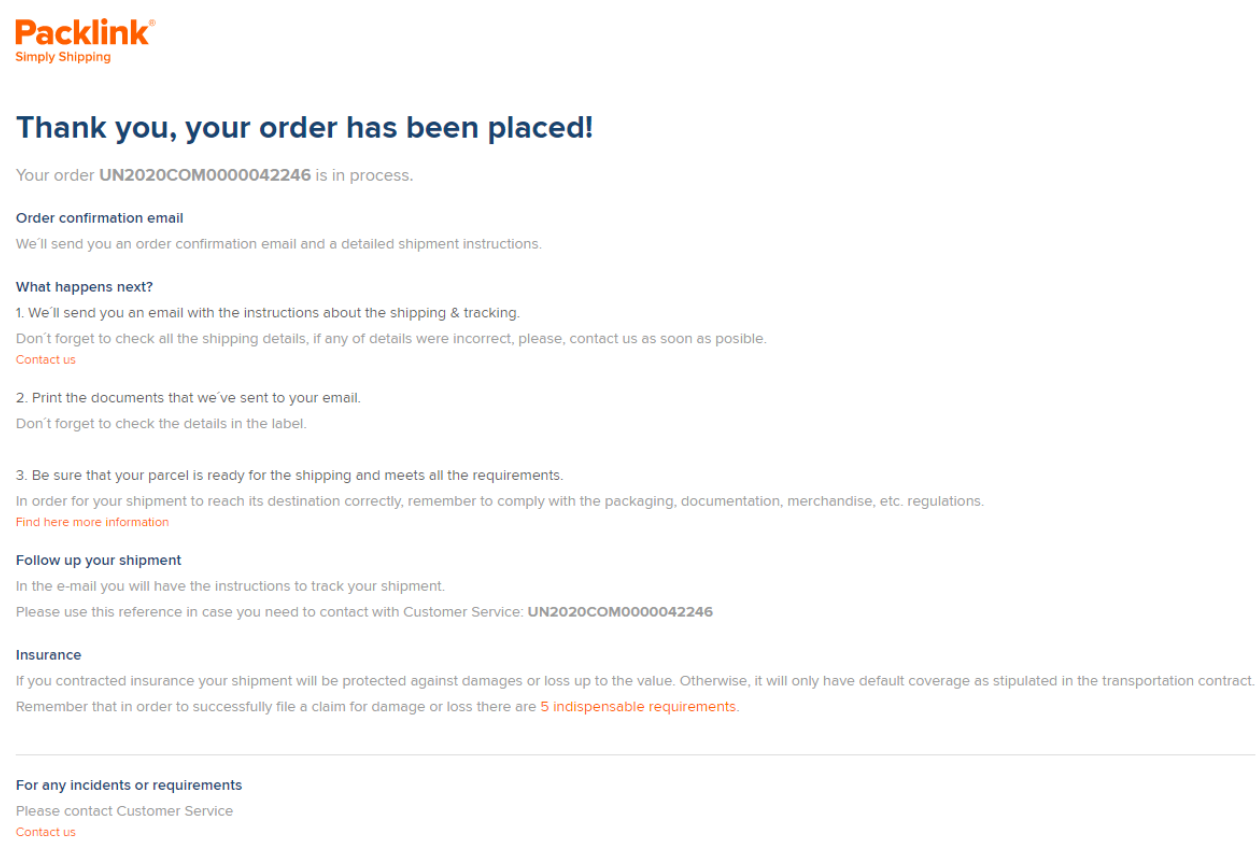 Check your e-mail address and you will find your shipping label ready to print: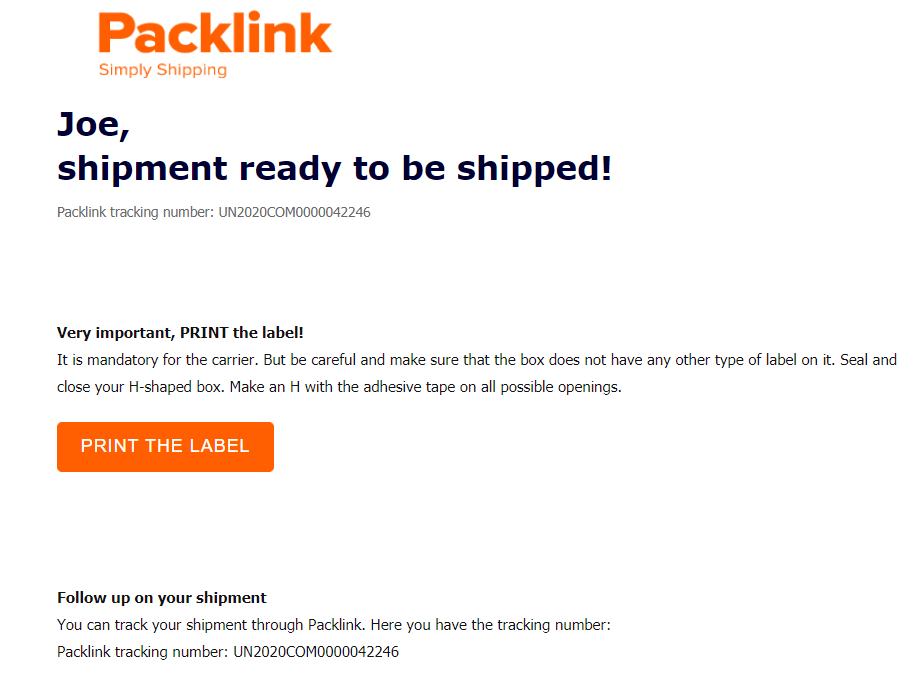 Click on "PRINT THE LABEL" and you´re all set to send your parcel!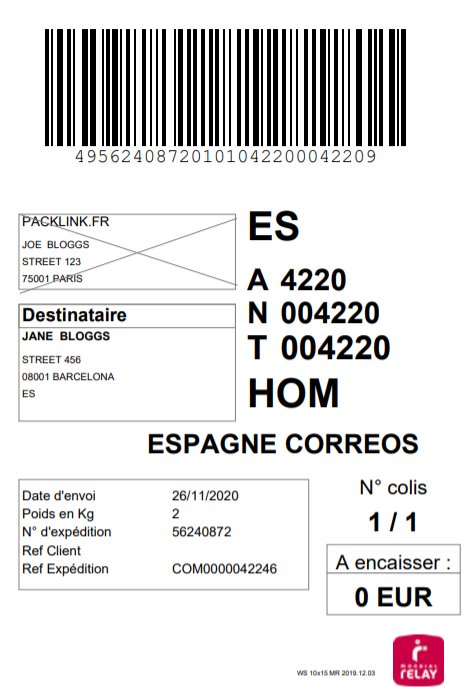 Don´t forget to affix the label to your box before the drop off or collection! It couldn´t be any easier!
If you have any questions or doubts about the booking process or your label, feel free to contact us!