Connect your Etsy store in few simple steps and start shipping your orders with Packlink PRO.
Step 1: Access your Packlink PRO account

Login into your Packlink PRO account then go to Settings > Integrations for your online store > Etsy. Or go directly to https://pro.packlink.com/private/settings/integrations/etsy
Step 2: Connect your Etsy account to Packlink PRO

Click on connect to my shop then login with your Etsy credentials.
Step 3: Sign in and allow access
Login with your Etsy credentials, then a confirmation window will inform you that an application would like to connect to your account. Click on Allow access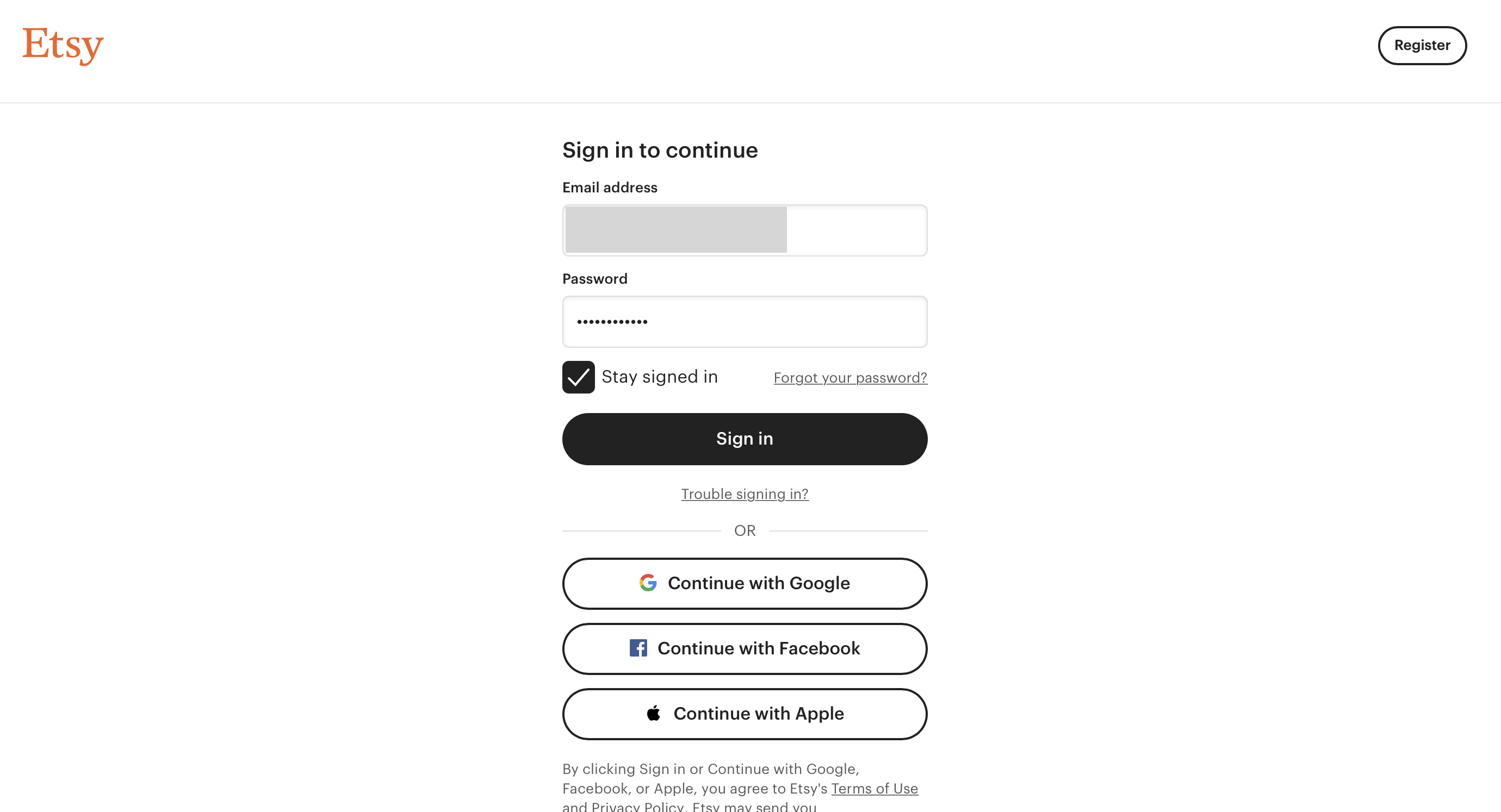 Step 4: Start shipping

You are now connected to Etsy. Synchronisation of orders from Etsy to Packlink PRO is done automatically every four hours. Be sure to check the option "AUTOMATICALLY IMPORT ORDERS", from settings > Integrations for your online store > Etsy.
Step 5: How to import orders into Packlink PRO

If you prefer to import orders manually and not opt for automated import, go to Packlink PRO homepage > New shipment drop down > Import from Etsy, this will import every new order into eBay Delivery.