The article outlines the easy-to-follow steps to install the Packlink PRO module on Zen Cart.
1. Generate your API key on Packlink PRO
Go to the Settings section in the upper right-hand corner.
Then click on 'Packlink PRO API key' located in the left menu and create your API key.
2. Download the shipping module in the Plugin library
Click on Packlink PRO shipping solution and download the free Packlink plugin in zip format.
3. Install the plugin in your Zen Cart shop
Open your FTP tool and connect to your FTP server >Unzip the plugin.
Drag and drop the admin images, and include folders in the root folder of your site.
In your Back Office, click on Modules > Shipping.
4. Configure the plugin
a. Click on "new link Apps > Packlink"
b. Copy and paste your API key from Packlink PRO and check that the weight fields coincide.
The module is now working. All the orders you make in your shop will automatically be exported to the Packlink PRO platform
5. Use the app
When a new order has been paid for or when the payment has been accepted by you, the orders will automatically be imported into your Packlink PRO account, so Packlink PRO will always update with the orders that are ready for shipping in Zen Cart.
To send these orders, access Packlink PRO where you will see these orders in the list of shipments. All you have to do is review the information of your orders, select the shipping service and finalise them with payment.
Please remember that when a buyer has made multiple orders from your WooCommerce shop, only one shipment will be imported into Packlink PRO. Only you will be able to decide how the packages should be sent, as in one shipment or several. As the image below shows, Packlink PRO allows you to add several packages to the same shipment: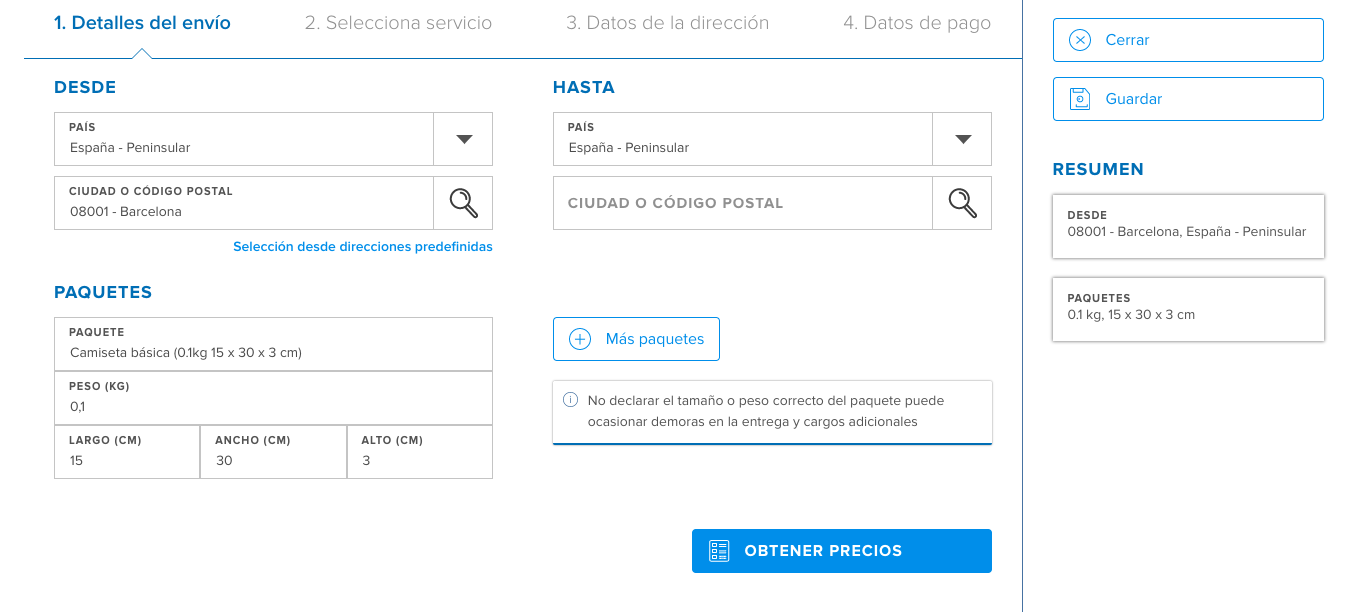 Now you're ready to send your Zen Cart orders with Packlink PRO!