If you are shipping multiple parcels, use the multi-parcel search and click on "+" symbol or on the "add parcel" button. Add the weight in kilos and dimensions in centimeters for each one of the parcels and click on "send".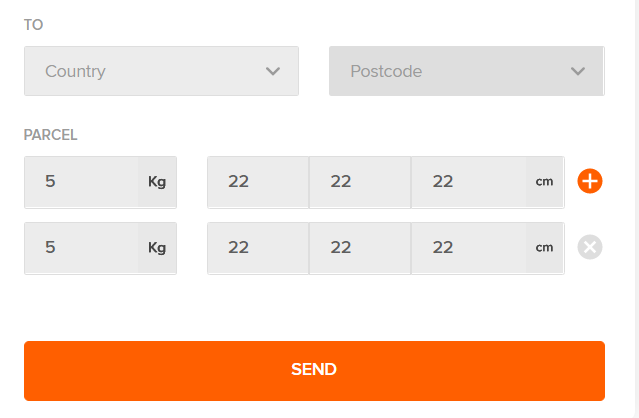 If you have to ship multiple parcels, remember to apply the shipping label to each one.
If you declare a single parcel for your shipment, you will only receive one label, and the pick-up note will only state a single parcel as well, there won't be a way to confirm that several parcels have been collected. In case of loss of any of the parts, we will not accept any claims.